LEARNING OPTIONS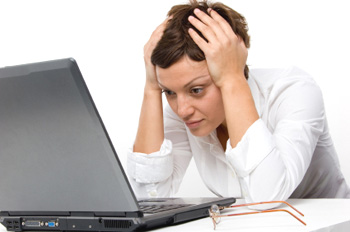 Everyone has a different way they learn new information. With technology, the pace seems so fast it is hard to keep up - even for the professionals! Many seniors are either afraid of computers and the new smartphones and ipads or they would prefer not to bother with it. But their children and grandchildren are all communicating with it and they don't want to be left out of that. Other people are just too busy in their hectic lives to sit down and learn a particular thing on the computer. For example, they never did learn how to properly deal with email attachments or organize all the photos and files on their computer. Or they are familiar with facebook or twitter, maybe use them a little but don't really understand what all the fuss is about. They would like to know more and see if it's something they would really like to use.

I don't learn very well by reading a book and I think a lot of people are like me. That is where a personal computer tutor (or coach) is really perfect. I can sit right next to you and show you, step by step, and also work with you so that you can do things on your own - be independent on the computer. Having a personal computer tutor is interactive, face-to-face, where you can ask questions and just go at your own pace. It is a relationship that honors your personal needs and understands what fears or barriers have gotten in your way of making the most of the technology at your fingertips.

I am here to patiently support you in learning what you would like to learn. We can discuss your goals beforehand. Some things we can do together are:

1. Basic Skills - Figuring out what to buy when buying a new computer, understanding the "desktop" on a computer, using the mouse, creating new folders and finding where to put your files, renaming a file, moving files and folders to different locations, using cut & paste, using copy & paste, deleting, working with your printer, making a backup of your computer or backing up something quickly to a CD, emailing attachments, downloading attachments, setting up a list in an address book, using Google to do searches. etc.

2. Intermediate Skills - Editing pictures, setting up tables, creating address labels, emailing pictures, creating a newsletter, merging files, creating a PowerPoint sideshow

3. Social Media - become more comfortable using Facebook, Twitter, a blog, working with photo images, an ipad, your smartphone, etc.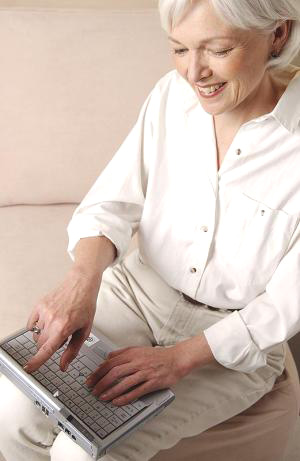 The people I love to work with are:


1. adults and older adults with little or no computer experience that are often intimidated by computers - we explore basic email lessons, view & share photos lessons, using facebook to connect with your family, online banking lessons, search for information effectively... we'll help you get more comfortable with your computer for YOUR needs.

2. busy home-office people who want to work more efficiently on their specific projects and just need the "bottomline" of how to do something.

3. any adult person who has some experience but would like to become more proficient at something and prefers learning with someone patient sitting next to them




HOURS: Please call to make an appointment. My availability varies, but generally I work these hours:

Mondays-Fridays: between 9:00 AM to 4:00 PM
Nights & Saturdays: call for availability

LOCATION: I come to your home or office. I tutor in San Francisco city as well as most locations in Marin County and the East Bay. I also have a studio in Sausalito and you are welcomed to come to my studio location as well. Some clients prefer this and bring their laptop or digital device.

RATES

$125.00 per hour visit individualized instruction
$150.00 per 90 minute visit individualized instruction
$240.00 per 3 hour visit individualized instruction
$450.00 per 6 hour visit individualized instruction (can be broken into 2 visits)

$450 three hour group workshop at your location (using live connection projected up on screen)

$0.50 per mile after 30 miles outside San Francisco city

First Session: In most cases, I recommend a minimum of 90 minutes for the first session, to allow time to understand your needs and learning style, assess your equipment and software, answer initial questions, and plan an approach to assist you. After the first session (which can be longer than 90 minutes if you want), we can schedule additional appointments to complete whatever assistance you need.

Additional Services Available:

1. Basic Technical Troubleshooting - I can provide a basic level of troubleshooting with computers, assessing where the problem might be and in many cases being able to fix it. I am not a certified technician so if the problem turns out to be more than basic, I would need to refer you to a certified technician (which have higher hourly rates, but more likely equipped to handle more complex technical problems).

2. Website Design - I have been designing websites since 1995. We can discuss your needs and I can provide a quote to you.

3. Business Cards, Logos, Flyers - I have also been doing marketing and graphic design for over 17 years. We can discuss your needs.